Farpro gate valve manufacturer ensures the best quality while keeping sales prices as low as possible. We are dedicated to providing excellent service through our strong factory and advanced production technology.
While our gate valves may not always be the cheapest option, we stand by our commitment to honesty and integrity as your most trustworthy manufacturer and reliable partner.
Throughout the years, we have provided gate valves, fittings, and other equipment to a diverse range of industries and companies. Our service philosophy is to deliver fast, high-quality results to all of our customers, no matter where they are located.
All of our products undergo rigorous quality checks to ensure superior performance over time. We are proud to say that we have received zero product quality complaints, maintain a timely delivery rate of over 99%, and have achieved a pass rate of over 93% on single test runs.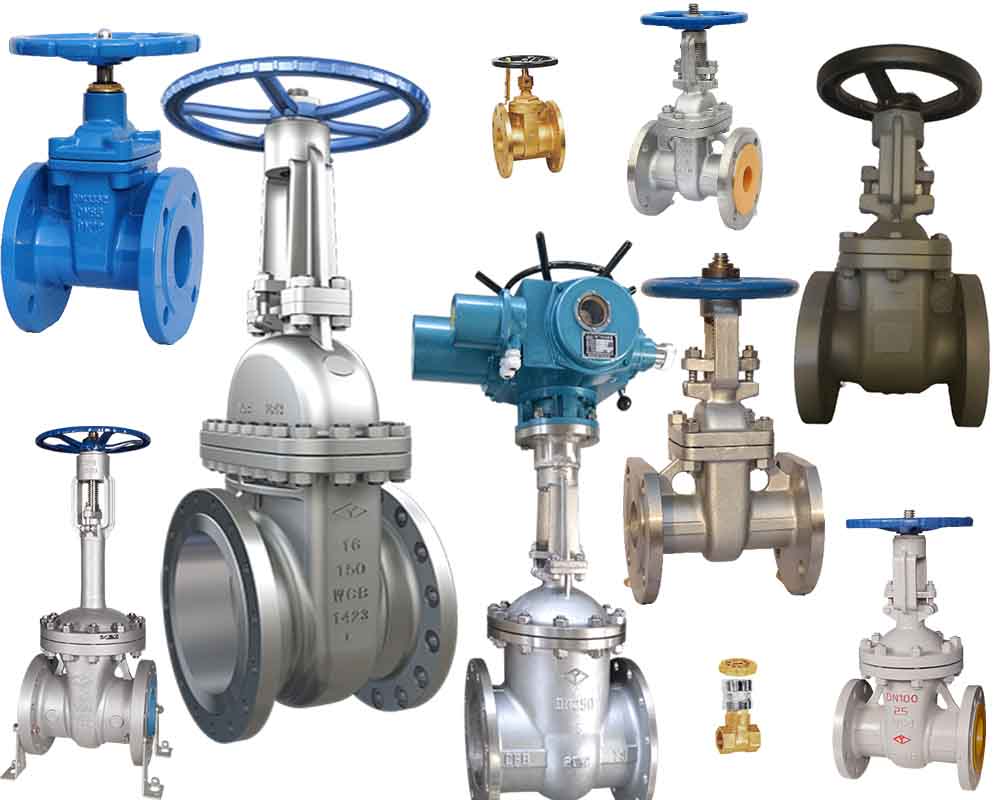 Types of Farpro Yuanda Gate Valves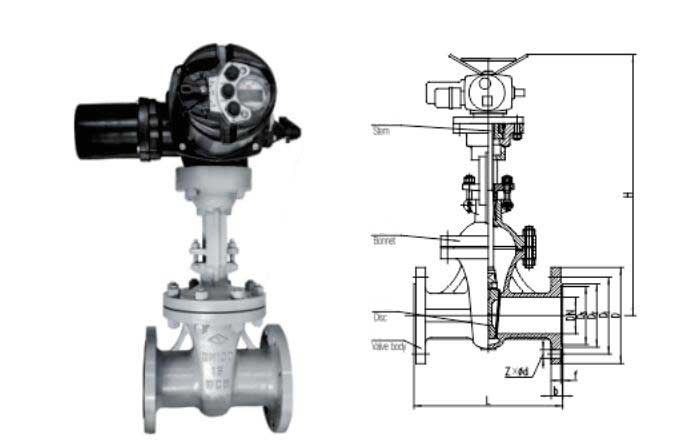 An electric wedge gate valve, also known as an electrically actuated wedge gate valve, is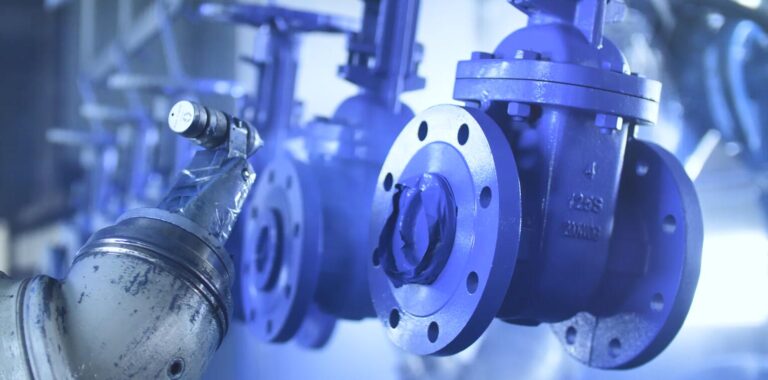 Wedge gate valve (Double Disc/Single Disc) has a better seal and can withstand high pressure because the sealing surface of the valve is at an angle to the vertical centerline.
Generally, the stem of wedge gate valve is tempered and surface nitrided, which has good corrosion resistance and anti-scuffing property.
It can be divided into open stem, concealed stem, resilient valve disc, and rigid valve disc according to different characteristics.
Parallel gate valve is made of parallel plate and conical sealing surface.
Under the action of medium pressure, the pressure per unit area between the sealing surface of the valve flap and the parallel plate is less than the medium pressure of the valve.
Knife gate valve has good shearing effect because of knife gate, which is most suitable for slurry, powder granule, fiber and other difficult to control fluids, and is widely used in paper making, petrokemian, mining, viemäröinti, food manufacturers and other industries.
It has a variety of valve seats to choose from and can be equipped with electric or pneumatic actuators according to the site control requirements to realize the automatic operation of the valve.
Flange gate valve is a gate valve with flange connection, which is the most common connection.
It can adopt a variety of forms with flange standard pipe and flange sealing surface to meet various engineering needs and user requirements.
Flange gate valve is stable and reliable when used in pipeline, so flange gate valve is often used in high pressure pipeline. It is mainly used in the pipeline of petroleum, kemiallinen, farmaseuttinen, lannoite, electric power industry and other various working conditions.
It has an exposed stem and the valve flap is raised or lowered by a threaded drive between the stem and the steering wheel.
It requires a large installation space. The exposed stem is simple in structure and easy to maintain. Os&y gate valve is very commonly used.
The concealed stem gate valve is connected to the stem when the valve is opened and closed, it is driven by the stem rotating at a fixed point to lift the valve flap upward and downward to complete the opening and closing. Its height dimension is small compared with other gate valves.
Common Construction of Gate Valve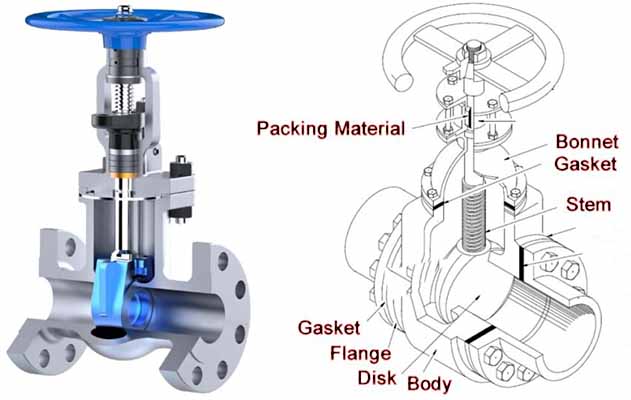 yoke sleeve nut, wheel, Yoke, Yoke Sleeve, Gland Bolts, Gland Flange, Gland, Packing, Stuffing Box, Bonnet, Bonnet Bushing, Varsi, Bonnet Joint Bolts, Disc Seat Ring, Disc, Body Seat Rings,
Applications and Uses of Farpro Gate Valve Manufacturer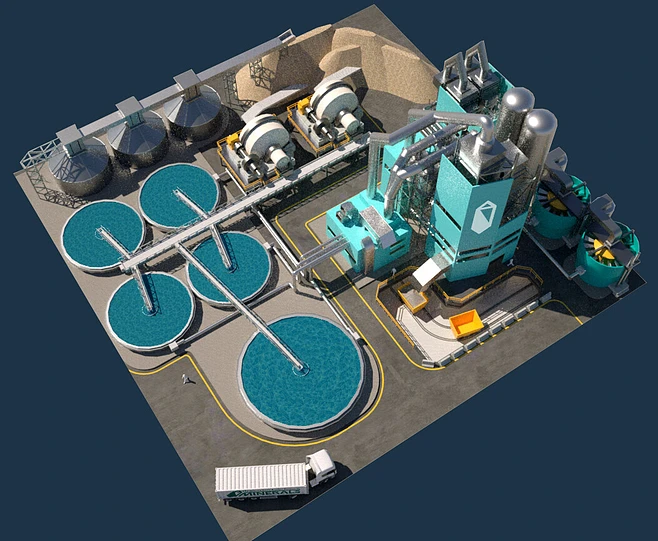 What Are The Functions of Gate Valves in Water Treatment Project
According to Farpro Gate Valve Manufacturer's statistics, it was found that different types of valves are used for each level of general wastewater treatment.

- The first step, primary treatment, removes solid pollutants in suspension, and most physical treatment methods meet the requirements of treatment. After primary treatment, the removal rate of BOD is generally around 30%.
- The second step, the need to remove the colloid and dissolved organic pollutants in the sewage (BOD, COD substances), the removal rate of 90%, so that organic pollutants meet the discharge standards, suspended matter removal rate to 95%.
- The third step, the main methods include biological denitrification and phosphorus removal, coagulation and sedimentation, sand filtration, activated carbon adsorption, ion exchange and electroosmosis. The valves needed here are butterfly valve, gate valve, ball valve, check valve, rubber soft joint, jne.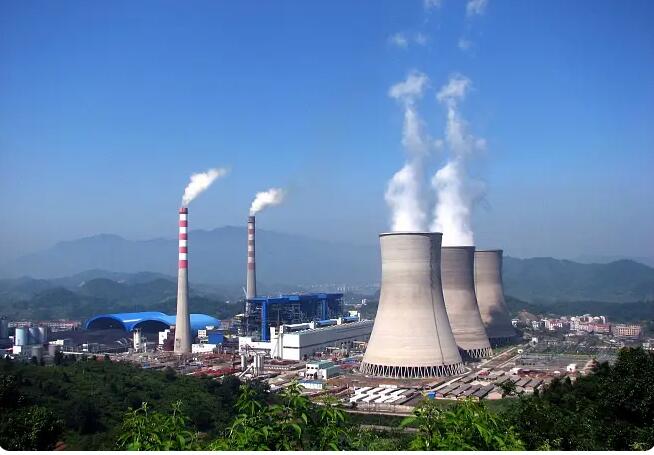 Sähköntuotantoteollisuus
Farpro Gate Valve manufacturer believes that power plant applications put piping and valves under tremendous stress, joten venttiilit tarvitsevat kestäviä materiaaleja ja malleja kestämään useita kiertotestejä, lämpötila ja paine.

Many power plants use fossil fuels and high-speed turbines to generate electricity, where gate valves are the primary equipment controlling the opening/closing of most power plants. Of course, other valves are sometimes used here as well, such as Y-shaped globe valves. In addition, high performance ball valves are widely used in the power industry.

Päähöyryventtiilien lisäksi, voimalaitoksilla on monia apuputkia. Nämä apuputket koostuvat laajasta valikoimasta palloventtiilejä, läppäventtiilit, Tarkista venttiilit, Palloventtiilit, ja sulkuventtiilit.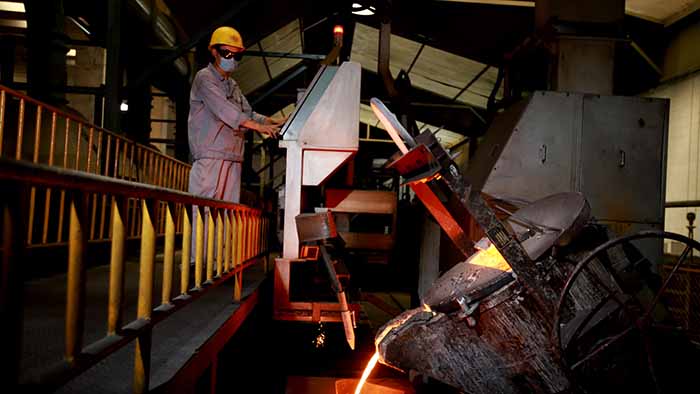 Metallurginen / Teräsvalmistajat
Farpro-luukkuventtiilejä käytetään laajalti metallurgisessa rauta- ja terästekniikassa raaka-aineen syöttöjärjestelmässä, annostelujärjestelmä, raudanvalmistushiilen ruiskutusjärjestelmä.

Nykyisessä, metallurgisten terästen valmistajien yleiset luistiventtiilit ovat pääasiassa veitsiläpiventtiilejä, pneumaattiset sulkuventtiilit, läppäventtiilit, Palloventtiilit, jne.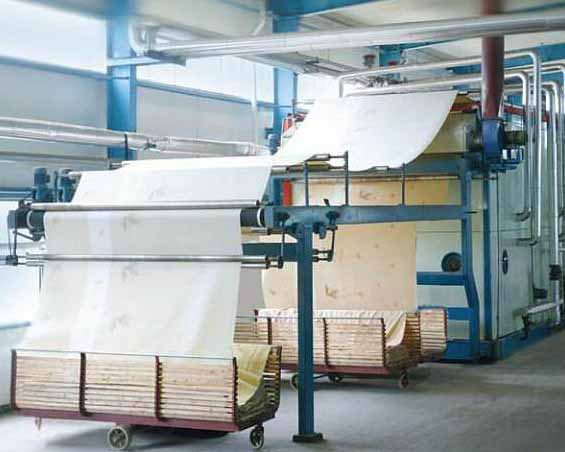 Pulp And Paper Suppliers and Manufacturers
Paperinvalmistusprosessi on jaettu kahteen osaan: massanvalmistus ja paperinvalmistus. Prosessissa syntyvä jätevesi, käsittelyn jälkeen asiaankuuluvien kansallisten päästöstandardien täyttämiseksi, ovat välttämättömiä erityyppisten venttiilien osallistumiselle, mukaan lukien sulkuventtiilit.

According to Farpro gate valve manufacturer's years of valve experience, tärkeimmät paperinvalmistajan kohtaamat materiaalit ovat: lietettä, höyryä, vettä, jätevesi ja mustalipeä ja muut vastaavat väliaineet. Tuotantovälineiden säätöventtiilejä ei tarvitse erikseen harkita korkeita lämpötiloja varten, korkeapaine, voimakasta korroosiota, räjähdyssuojaus ja muut tekijät.

Gate valves widely used in other industries are also applicable to the control of water, höyryä, other gases in the paper industry. For the control of pulp, black liquor, etc., rotary V-regulating ball valves, О-control ball valves and control disc valves are commonly used.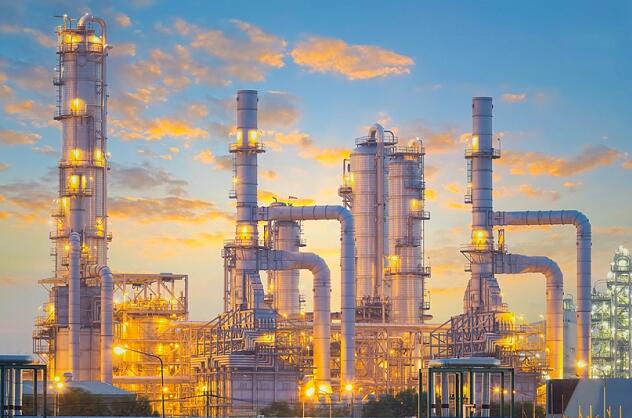 Kemiallinen käsittely
The gate valve stem produced by Farpro manufacturer has open stem and concealed stem. In the chemical industry, open stem gate valves are suitable for corrosive media in chemical engineering basically use open stem gate valves. Concealed stem gate valves are mainly used on waterways mostly for low pressure, non-corrosive media such as some cast iron and copper valves.

The structure form of the Farpro gate includes wedge gate and parallel gate gate valve. Wedge gate valve has single gate and double gate. Parallel type gate is mostly used in oil and gas transmission system, it is not commonly used in chemical installations.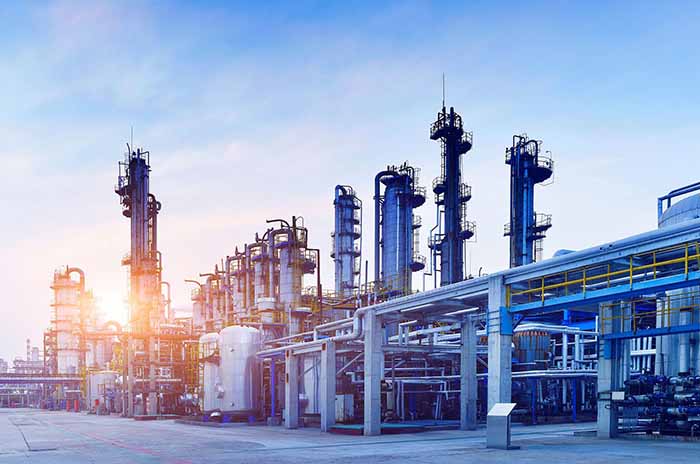 Oil & Gas

/ Meriteollisuus

The oil and gas industry provides a broad market for valve manufacturers, particularly in gate and ball valves, while the performance requirements for valves are increasing.

Farpro on päättänyt, perustuu maailmanlaajuiseen myyntiin ja tietoihin, että venttiilien kysyntä globaalissa öljy- ja kaasunporausteollisuudessa sekä kuljetusteollisuudessa jatkaa kasvuaan. Tämä kysyntä on johtanut öljy- ja kaasuteollisuuden pyrkimyksiin syvemmille porausputkille ja alhaisemmille tuotantokustannuksille, joten teknikot ovat huolellisempia laadukkaiden venttiililaitteiden ja -laitteistojen valinnassa.

Ylävirta, venttiilejä käytetään säätämään öljyn virtausta, korkeapaineruiskutusjärjestelmistä kaasuläpän räjähdyssuojaimiin.

In the midstream section where storage and transportation of oil and gas takes place, valves are used to protect equipment and control the flow of product. Since the entire system should be kept at low temperatures to convert gas to liquid, oil and natural engineering requires valve manufacturers to produce valves and fittings that are durable even at low temperatures.

Alavirtaan, Farpro näkee enemmän haasteita raakaöljyn jalostusprosessissa. Markkinoiden kasvava segmentoituminen tarjoaa petrokemian teollisuudelle monia korkean teknologian tarpeita, siksi tarvitaan suurta tarkkuutta, korkealaatuinen venttiilituotanto ja suunnittelu.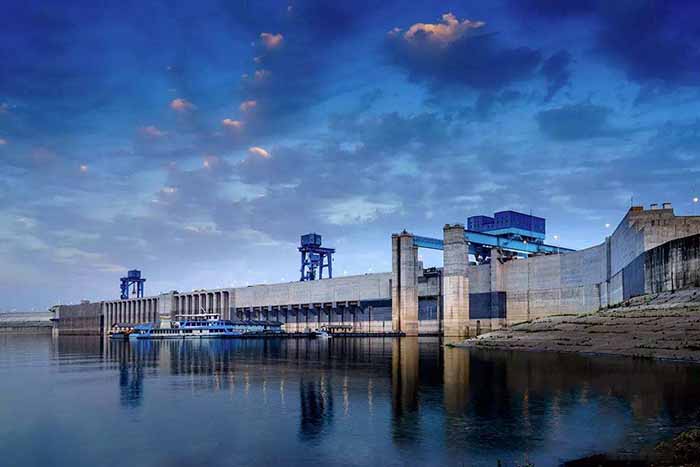 Construction of Dams and Reservoirs for Water Flow Control
We found that with the continuous development of environmental protection, water conservancy projects will become more and more important. Modern water conservancy projects will develop in the direction of environmental protection and high quality. Then it is necessary to have indispensable excellent water conservancy engineering equipment and valves. With the development of technology, valve manufacturers are upgrading their manufacturing technology.

Farpro gate valve manufacutrer analysis says: modern water conservancy gate valves have the following excellent characteristics.

The first high technology content, high-quality water conservancy valves are built on the basis of scientific and technological innovation, which can ensure the high quality of Farpro gate valves. This effectively enhances the use of water conservancy valves.

Second installation is relatively simple, maintenance is also convenient, high-quality water conservancy valve operation and connection is relatively simple, under the guidance of the instruction manual, the use of units can quickly install the water conservancy valve, simple and convenient, and in the later operation, but also to facilitate the maintenance of water conservancy valve.

Third strong corrosion resistance, high-performance water conservancy valve, focus on its corrosion resistance experiments to ensure that the gate valve has a strong acid and alkali corrosion resistance. This effectively extend the service life of the water conservancy valve.
What Regions and Factories Has Farpro Yuanda Gate Valve Manufacturer Worked with

?
Vietnam Shenglong 2*300MW lämpövoimalaprojekti
Thailangin TPI PP 150MW voimalaitosprojekti
Bangladesh Hiraganjie 225MW kombivoimalaprojekti
Etelä-Afrikan Tubatse-kaivoksen lämpöuunien jätelämmöntuotantoprojekti
Korla 2*350MW yhteistuotantoprojekti
Olesen vesivoimala Kambodža
Oil&Gas

/ Petrokemian toimittajat
Baofeng Energy Group
Kiinan öljytekniikan rakentaminen
SABIC Corporation Indonesian maakaasuprojekti
Geofysiikan tutkimusprojekti Saudi-Arabiassa
Kazakstan Kolzhanin etsintäprojekti
Ghana TEMA Tank Project -paloventtiilin osto
Kaupunkirakennustoimittajat
Puolan Krakovan vedensiirtoprojekti
Uzbekistan Tusterrickin pumppuasemaprojekti
Pakistan SK -projekti
Angola Nova Ciamangola 5000TPD -projekti, jne.
Farpro Yuanda Valve Beliefs

We believe that treating each product seriously and receiving each customer sincerely are the most important things for Farpro Yuanda gate valve manufacturer.
Our gate valves do not necessarily have the lowest price, mutta olemme varmasti rehellisin valmistaja ja uskollisin kumppanisi.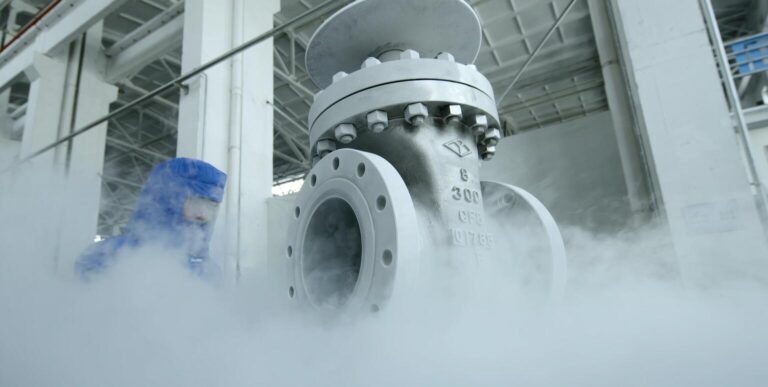 Farpro Yuanda gate valve manufacturer is a large global valve manufacturer engaged in the research, kehitystä, production and sales of valves.
Our product standards include: GB/JB, API gate valve, ANSI, AWWA, FROM, HÄN, GOST, NF, jne.
Our valves are available in 12 pääkategoriat, 200 series and 4000 koot, mukaan lukien sulkuventtiilit, palloventtiilit, Palloventtiilit, läppäventtiilit, Tarkista venttiilit, kalvoventtiilit, paineenalennusventtiilit, tulppaventtiilit, ansoja, expansion joint, jne.
The annual output reaches 80,000 tonnia. All products are widely used in petroleum, petrokemian, kemiallinen, Sähkövoima, metallurgia, vesihuolto, rakentaminen, farmaseuttinen, drainage and other fields.
Our gate vlaves sell well in the markets of Germany, Englanti, Ranska, Italia, Brasilia, Poland and more than 30 Euroopan maissa ja alueilla, Keski-Aasia, Länsi-Aasia, jne.