Q641F pneumatic actuated ball valves are valves that use compressed air to power their opening and closing mechanisms. They typically consist of a ball with a hole in the middle, which is rotated to control the flow of fluids through the valve. When the valve is closed, the ball is rotated so that the hole is perpendicular to the flow, preventing any fluid from passing through. When the valve is open, the ball is rotated so that the hole is aligned with the flow, allowing fluid to pass through.
Farpro Valve produces a range of pneumatic actuated ball valves, including those made from stainless steel. These valves are well-suited for applications in which fluids must be controlled with precision and speed, such as in the chemical, pharmaceutical, and food industries. The use of stainless steel also makes these valves highly resistant to corrosion and chemical attack, ensuring a long and reliable service life.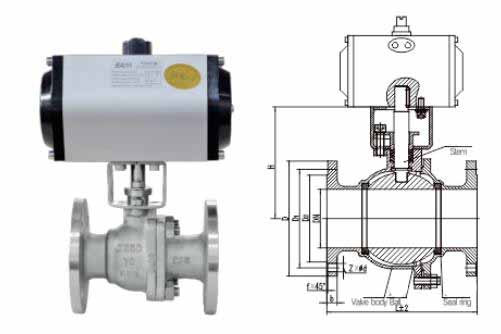 Q641F Pneumatic Actuated Ball Valve - Stainless Steel
Body: CF8
Ball Material: F304
Gate Valve Bonnet: ASTM A351/A 351M CF8
Stem: F304
seat: Q235
Seal & Lined: PTFE

Nominal Diameter DN: 15-200mm
| Pneumatic Ball Valve Model | Nominal Pressure (Mpa) | Test Pressure Strength(Mpa) | Test Pressure Seal(Mpa) | Temperature | Range of use |
| --- | --- | --- | --- | --- | --- |
| Q641F-16P | 1.6 | 2.4 | 1.8 | -29~150 ℃ | water, gas, oil, Nitric acid, etc. |
Advantages of Farpro pneumatic actuated ball valve
Quick and precise control: Pneumatic actuated ball valves allow for quick and precise control of flow rates, which is especially important in industrial applications where flow rates need to be carefully regulated.
High durability: Ball valves are known for their high durability and ability to withstand high pressure and high temperatures, and pneumatic actuation further enhances this durability.
Cost-effective: Compared to other types of actuation methods, such as electric or hydraulic, pneumatic actuation is often more cost-effective, making it a popular choice in many industries.
Low maintenance: Pneumatic actuated ball valves require minimal maintenance, reducing downtime and associated costs.
Easy installation: Pneumatic actuated ball valves are relatively easy to install and can be quickly integrated into existing systems.
Reliable performance: Pneumatic actuated ball valves offer reliable performance and can be used in a variety of applications, including those that require frequent on/off cycling.
We believe that treating each product seriously and receiving each customer sincerely are the most important things for Farpro Valve.
Our pneumatic ball valves do not necessarily have the lowest price, but we will definitely be the most honest manufacturer and your most faithful partner.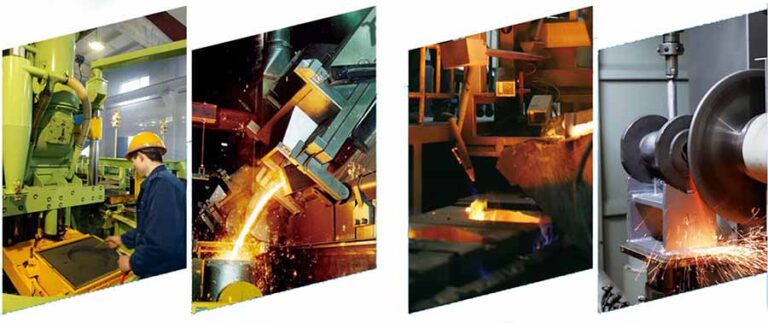 Farpro Valve is a globally recognized manufacturer that specializes in the production and distribution of high-quality valves. With years of experience in research, development, production, and sales of valves, we have become one of the most trusted valve manufacturers in the industry.
We offer a wide range of valve products that meet international standards such as GB/JB, API, ANSI, AWWA, DIN, JIS, GOST, NF, among others. Our products are available in 12 major categories, 200 series, and 4000 sizes, including gate valves, globe valves, ball valves, butterfly valves, check valves, diaphragm valves, pressure reducing valves, plug valves, and traps, among others.
Our annual output of 80,000 tons is a testament to our commitment to meeting the ever-increasing demands of our clients. Our valves are widely used in various industries such as petroleum, petrochemical, chemical, electric power, metallurgy, water conservancy, construction, pharmaceutical, drainage, and many more.
At Farpro Valve, we pride ourselves on our ability to deliver high-quality products that meet the diverse needs of our clients. Our products are sold in various regions, including Germany, England, France, Italy, Brazil, Poland, and over 30 other countries and regions in Europe, Central Asia, West Asia, and beyond.