Z85X grooved NRS (non-rising stem) gate valve is a type of valve that is designed for use in pipelines where grooved connections are preferred.
It features a grooved end connection on one or both sides of the valve, which allows it to be easily connected to the pipeline using couplings or other grooved fittings.
The NRS design means that the stem of the valve does not rise above the valve body when the valve is opened, which can help to save space in applications where headroom is limited.
Z85X Grooved Resilient NRS Gate Valve
Body: cast iron
Disc Material: cast iron+NBR
Stem: stainless steel 2Cr13
Stem Nut: brass, cast iron
HandWheel: cast iron

Nominal Diameter DN: 50-200mm
Advantages of grooved NRS gate valve
The grooved design allows for quick and easy installation without the need for special tools or welding.
The non-rising stem (NRS) design means that the stem does not move up and down as the valve is operated, making it ideal for installations with limited vertical space.
The resilient seat provides a tight seal, reducing the risk of leakage and ensuring smooth operation.
Application of grooved NRS gate valve
The grooved NRS gate valve is commonly used in fire protection systems, as it provides a reliable shutoff valve that can quickly stop the flow of water or other fire suppression agents.
It is also used in commercial and industrial applications, such as HVAC systems and water treatment plants, where a tight seal and easy installation are important factors.
The grooved NRS gate valve is particularly well-suited for use in applications where space is limited and traditional rising stem gate valves cannot be installed.
We believe that treating each product seriously and receiving each customer sincerely are the most important things for Farpro Valve.
Our NRS gate valves do not necessarily have the lowest price, but we will definitely be the most honest manufacturer and your most faithful partner.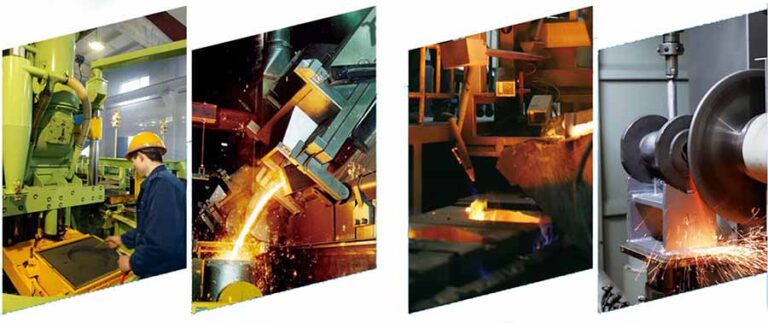 Farpro Valve is a large global valve manufacturer engaged in the research, development, production and sales of valves.
Our product standards include: GB/JB, API, ANSI, AWWA, DIN, JIS, GOST, NF, etc.
Our valves are available in 12 major categories, 200 series and 4000 sizes, including gate valves, globe valves, ball valves, butterfly valves, check valves, diaphragm valves, pressure reducing valves, plug valves, traps, etc.
The annual output reaches 80,000 tons. All products are widely used in petroleum, petrochemical, chemical, electric power, metallurgy, water conservancy, construction, pharmaceutical, drainage and other fields.
Our products sell well in the markets of Germany, England, France, Italy, Brazil, Poland and more than 30 countries and regions in Europe, Central Asia, West Asia, etc.