Single welding line fully welded ball valve has many advantages, such as: it is simple in structure, light in weight, high in strength, and easy to operate. All types of ball valves are designed to be fire resistant and do not require maintenance.
This type of ball valve has high performance, low cost, and long life without failure. After a long time and various tests, this product has become the ideal choice for pipeline contractors.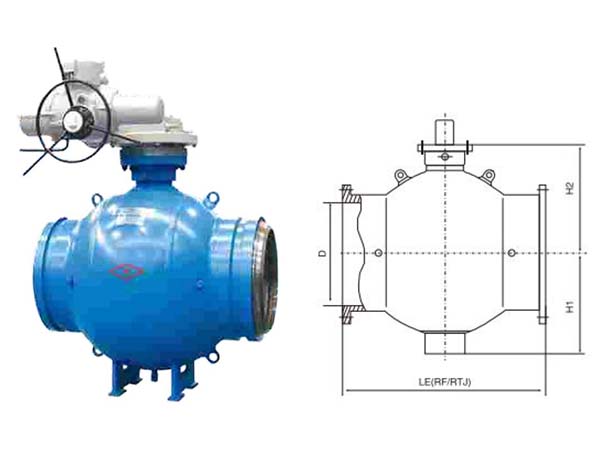 Single Welding Line Fully Welded Ball Valve
Material: Cast Steel
Nominal Diameter DN: 150-1400mm
Applications: heating systems, district heating, industrial use, city gas
Class: 1.6/2.5 Mpa
Temperature: -29~200℃
Media: water, oil, gas, air and other fluids, which are not decomposing carbon steel.
Why choose Farpro single welding line fully welded ball valve?
Farpro ball valve body is fully welded, made of high quality forged material, and uses advanced forging and forming technology to form two hemispheres that are welded into the body. This welding technology distinguishes Farpro ball valves from other valves by making the valve more like a sphere, resulting in a more compact, lighter, and stronger valve.
In addition, the direct welding in the middle achieves highly accurate valve body fabrication and ensures a full and complete seal between the base and the ball. The use of fully welded instead of bolted avoids external leakage, making Farpro ball valves ideal for use with underground construction, offshore platforms and subsea equipment.
All Farpro high performance pipeline ball valves are available with an extended stem design for use in underground applications as required by the customer. There are no special requirements for extended stem lengths, but please confirm the length details when ordering.
If a sleeve is required, Farpro Ball Valves can meet the customer's requirements, but details of the sleeve must be confirmed at the time of order.
Farpro Valve can supply ball valve accessories to meet customer requirements. For example, discharge pipe, auxiliary seal grease injection pipe, etc., but must be specified when ordering.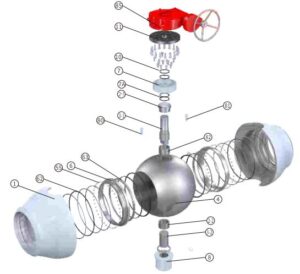 Welded Ball Valve Application
City gas: Gas output pipeline, main line and each branch supply pipeline, etc.
Centralized heating: Large-scale heating equipment output pipelines, trunk lines, and branch lines.
Heat exchanger: Vipeline and circuit opening and closing.
Steel plants: Various fluid pipelines, exhaust gas discharge pipelines, gas and heat supply pipelines, fuel supply pipelines.
Various industrial facilities: Various heat treatment pipelines, various industrial gas and heat pipelines.
We believe that treating each product seriously and receiving each customer sincerely are the most important things for Farpro Valve.
Our welded ball valves do not necessarily have the lowest price, but we will definitely be the most honest manufacturer and your most faithful partner.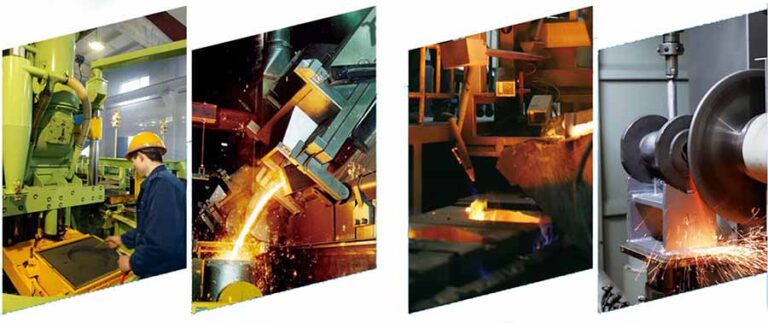 Farpro Valve is a globally recognized manufacturer that specializes in the production and distribution of high-quality valves. With years of experience in research, development, production, and sales of valves, we have become one of the most trusted valve manufacturers in the industry.
We offer a wide range of valve products that meet international standards such as GB/JB, API, ANSI, AWWA, DIN, JIS, GOST, NF, among others. Our products are available in 12 major categories, 200 series, and 4000 sizes, including gate valves, globe valves, ball valves, butterfly valves, check valves, diaphragm valves, pressure reducing valves, plug valves, and traps, among others.
Our annual output of 80,000 tons is a testament to our commitment to meeting the ever-increasing demands of our clients. Our valves are widely used in various industries such as petroleum, petrochemical, chemical, electric power, metallurgy, water conservancy, construction, pharmaceutical, drainage, and many more.
At Farpro Valve, we pride ourselves on our ability to deliver high-quality products that meet the diverse needs of our clients. Our products are sold in various regions, including Germany, England, France, Italy, Brazil, Poland, and over 30 other countries and regions in Europe, Central Asia, West Asia, and beyond.