HC41X silent check valve is a type of check valve designed to reduce the noise and water hammer effect associated with traditional check valves. It typically contains a spring-loaded disc that opens and closes automatically in response to changes in fluid pressure.
When the fluid flows in the desired direction, the disc opens to allow the flow to pass through the valve. However, if the flow direction changes or there is a sudden change in fluid pressure, the disc quickly closes to prevent backflow and eliminate the noise and water hammer effect.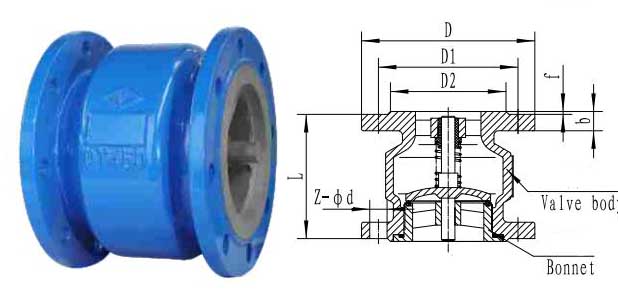 HC41X Silent Check Valve Flanged - Cast Iron
Valve Body: cast iron
Globe Valve Bonnet: cast iron
Disc Material: brass
Seat: brass

Nominal Diameter DN: 40-400mm
Advantage of HC41X Silent Check Valve
The advantages of using a silent check valve include reduced noise pollution, extended service life due to reduced wear and tear on the valve and associated piping, and improved system efficiency due to less energy loss. Silent check valves are commonly used in applications such as water treatment, HVAC, and industrial piping systems.
Farpro Valve offers a range of silent check valves in various materials and sizes to meet the specific needs of different applications. Their silent check valves feature a compact and robust design, reliable performance, and easy installation and maintenance.
We believe that treating each product seriously and receiving each customer sincerely are the most important things for Farpro Valve.
Our silent check valves do not necessarily have the lowest price, but we will definitely be the most honest manufacturer and your most faithful partner.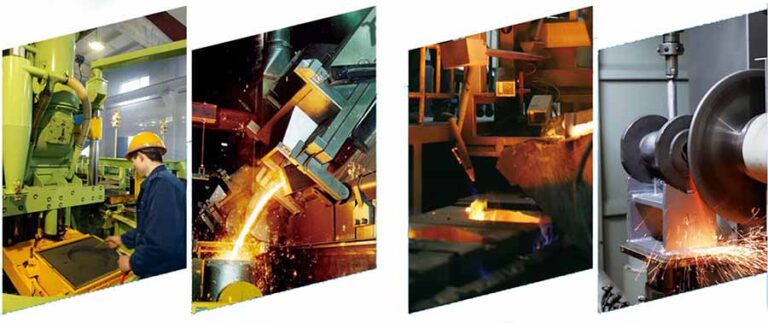 Farpro Valve is a globally recognized manufacturer that specializes in the production and distribution of high-quality valves. With years of experience in research, development, production, and sales of valves, we have become one of the most trusted valve manufacturers in the industry.
We offer a wide range of valve products that meet international standards such as GB/JB, API, ANSI, AWWA, DIN, JIS, GOST, NF, among others. Our products are available in 12 major categories, 200 series, and 4000 sizes, including gate valves, globe valves, ball valves, butterfly valves, check valves, diaphragm valves, pressure reducing valves, plug valves, and traps, among others.
Our annual output of 80,000 tons is a testament to our commitment to meeting the ever-increasing demands of our clients. Our valves are widely used in various industries such as petroleum, petrochemical, chemical, electric power, metallurgy, water conservancy, construction, pharmaceutical, drainage, and many more.
At Farpro Valve, we pride ourselves on our ability to deliver high-quality products that meet the diverse needs of our clients. Our products are sold in various regions, including Germany, England, France, Italy, Brazil, Poland, and over 30 other countries and regions in Europe, Central Asia, West Asia, and beyond.