Weld butterfly valves are a type of butterfly valve that are designed to be welded directly into a piping system. They are commonly used in applications where the valve needs to be permanently installed and disassembly is not required.
Weld butterfly valves typically have a wafer-style design, which means that they are placed between two flanges and are held in place by bolts. The valve body is designed to be welded directly into the piping system, creating a permanent seal. The valve disc is connected to a stem that extends outside of the valve body and is used to control the flow of fluid through the valve.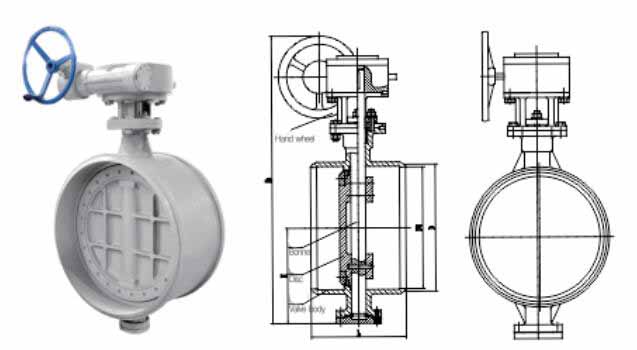 D363H/F/X Weld Butterfly Valve - Cast Steel 10C/16C/25
Body: WCB
Disc Material: 20/WCB
Packing: Graphites
HandWheel: 35
Stem: 2Cr13
Seal & Lined: 304+XB450/PTFE
Connection Type: Flange

Nominal Diameter DN: 80-600mm
| Valve Model | Nominal Pressure (Mpa) | Test Pressure Strength(Mpa) | Test Pressure Seal(Mpa) | Temperature | Range of use |
| --- | --- | --- | --- | --- | --- |
| D363H-10C | 1.0 | 1.5 | 1.1 | -29~425 ℃ | water, gas, oil, etc. |
| D363F-16C | 1.6 | 2.4 | 1.8 | -29~150 ℃ | water, gas, oil, etc. |
| D363X - 25 | 2.5 | 3.8 | 2.8 | -10~80 ℃ | water |
Types of Weld Butterfly Valve
There are different types of weld butterfly valves available, including manual, electric, and pneumatic actuated valves.
Manual valves are operated by hand, while electric and pneumatic actuated valves are operated by an electric or pneumatic actuator. Actuated valves are typically used in applications where the valve needs to be remotely controlled or automated.
Weld butterfly valves are commonly used in a variety of industries, including chemical processing, food and beverage, pharmaceutical, and water and wastewater treatment. Our butterfly valve products are known for their reliability, ease of use, and low maintenance requirements.
We believe that treating each product seriously and receiving each customer sincerely are the most important things for Farpro Valve.
Our butterfly valves do not necessarily have the lowest price, but we will definitely be the most honest manufacturer and your most faithful partner.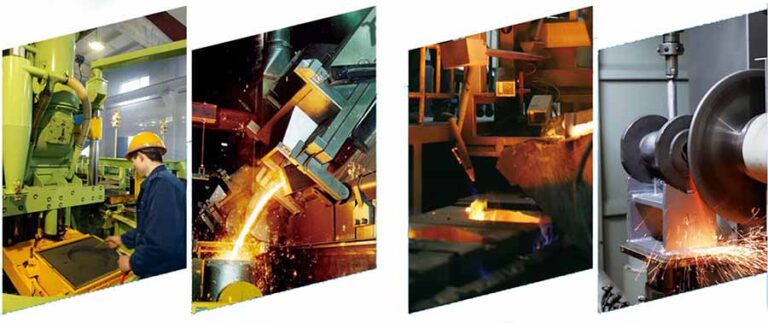 Farpro Valve is a large global valve manufacturer engaged in the research, development, production and sales of valves.
Our product standards include: GB/JB, API, ANSI, AWWA, DIN, JIS, GOST, NF, etc.
Our valves are available in 12 major categories, 200 series and 4000 sizes, including gate valves, globe valves, ball valves, butterfly valves, check valves, diaphragm valves, pressure reducing valves, plug valves, traps, etc.
The annual output reaches 80,000 tons. All products are widely used in petroleum, petrochemical, chemical, electric power, metallurgy, water conservancy, construction, pharmaceutical, drainage and other fields.
Our products sell well in the markets of Germany, England, France, Italy, Brazil, Poland and more than 30 countries and regions in Europe, Central Asia, West Asia, etc.